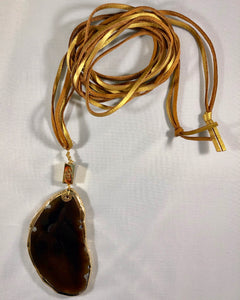 About This Item
Details:
This multi-wear necklace can be tied in various ways to achieve multiple looks with just one necklace! Simply tie looser for a longer necklace and tighter for mid-length and choker styles. 
Cording-gold/brown vegan leather (thin double strand)
Note each stone is one-of-a-kind and will vary by size and shape. Vegan leather cording is approximately 2 yards.